It can be a daunting experience selecting a commercial air conditioning unit for your business, so our experienced and qualified technicians have put together a guide to help you find the best AC unit for your business.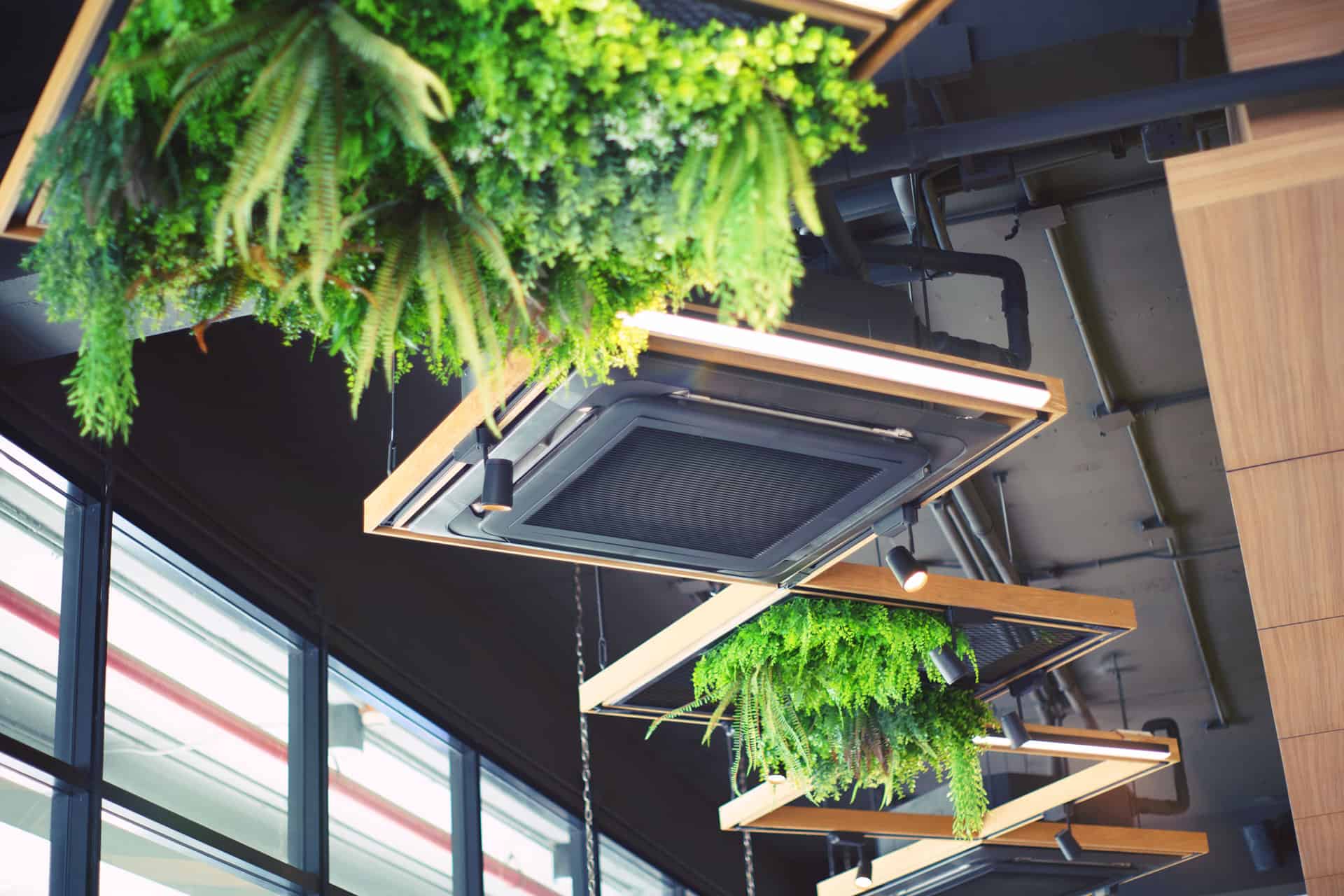 Knowing your space
Without having a proper understanding of the space your unit is to cool, it will be difficult working out what type of air conditioning system is best to install.
High ceilings
There can sometimes be weird air pockets in office spaces with high ceilings which tend to be slightly warmer than the rest of the room. This is usually due to the volume of air – your AC unit has to work a lot harder in high ceilings in order to circulate cool air around the room. With warm air naturally rising, you might not think that high ceilings would therefore be a problem, however your electricity bill will certainly be higher. Also compared with normal ceiling heights, high ceilings frequently require more ductwork.
Open plan offices
Great for communication and collaborative workspaces, open plan offices can be tricky to keep cool if one air conditioning unit is used. Those desks which are closest to the main unit may often complain that it's too cold, meanwhile other people on the opposite side of the office will probably feel too warm.
There are various types of commercial air conditioning and ventilation systems offered.  That which is best suited to your business will depend on the contents and overall volume of your buildings that you wish to be climate-controlled, and there will be aesthetic considerations to be made too.
Here are the main types of air conditioning systems that we install.
Air conditioning cassette units
These attractive ceiling mounted air conditioning units are best to fit where there are suspended ceilings. They can be fitted to a single external condenser if you require more than one unit in the workspace, and these air conditioning cassette units are 'as quiet as a whisper'.
These ceiling cassette AC units and all other new systems offer dual cooling and heating.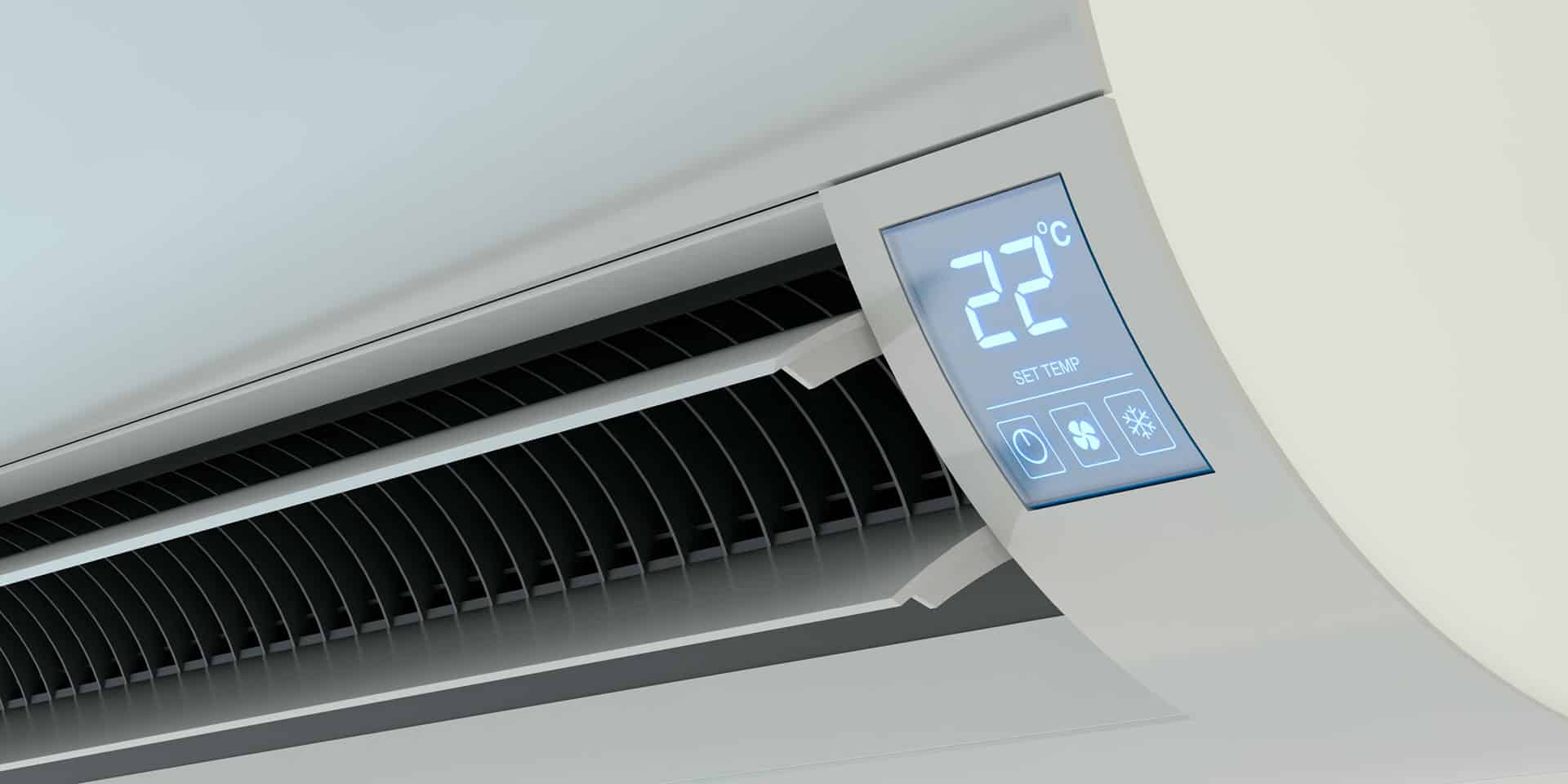 Ceiling-mounted air conditioning
Ceiling-mounted air conditioning systems lend themselves to less extensive spaces. Not requiring suspended ceilings or any wall or floor space is the real advantage of these systems.
We can supply and install the best ceiling-mounted air conditioners for you in a power level to match your needs.  Mounted directly on the ceiling surface or suspended from it, these air conditioning units operate very quietly . You can choose between wall-mounted controls or remote controls according to the model selected.
Wall and floor-mounted air conditioning systems
Suitable for a variety of applications, these flexible air conditioning systems are popular in server rooms, computer rooms, offices and restaurants.  The units can be mounted from ceiling to floor at any level.  Depending on the building's layout, a multiple unit installation can be connected to a single external condenser.
They are efficient and really quiet when operating and are available in 'cooling only' or 'combined heating/cooling versions'. We pride ourselves in providing only the major air conditioning brands that have proven reliability, and which are efficient and cost-effective.
The ECA Scheme and energy-efficient air conditioning
Companies in profit can claim back 100% of the cost of eligible air conditioning installations and equipment from their annual tax bill through the Government's Enhanced Capital Allowance (ECA) Scheme. This is a great investment benefit for any company installing and maintaining an efficient air conditioning systems!
For a cost-effective and energy-efficient air conditioning solution for your business, call us today for expert advice.