Quick Read
Progressive Logistics Group makes big energy savings with LED lighting rollout. EcolightingUK is progressively installing its LED lighting at Bibby Distribution sites across the country following its project at the Wakefield site to upgrade the previous fluorescent systems almost three years ago.
As part of the Bibby Line Group, Bibby Distribution has been changing the way that businesses think about their logistics for more than 30 years. With the group's 200-year heritage and long-term experience all over the UK and overseas, Bibby's services cover the end to end supply chain, from materials into manufacturing plants to sequencing, storage and distribution.
Each of the 44 racking aisles and marshalling areas at Bibby's Wakefield warehouse have been fitted with Ecolighting's Pegasus LEDs to replace the original T5 fittings that were in place. Six 250w Pegasus LED luminaires per aisle now provide an improved light level and work alongside the Altos emergency LED high bay sensors which make savings based on the level of activity. Ecolighting has also installed nine of its Medusa LED amenity luminaires outside the building and in the car park and HGV yard.
Chris Earle, Property Asset Manager at Bibby Distribution, commented, "Ecolighting were part of a competitive tender process  for the lighting upgrade in Wakefield and provided the best all round solution to fit our requirements. Since that time we have gone on to work together on a number of similar projects throughout the portfolio."
He continued, "There are a number of benefits that have come from installing the new LEDs. These include meeting the required lux level and exceeding the minimum required, not having to worry about regular upkeep and maintenance for the fittings and having the emergency lighting feature included was another requirement taken care of. The Ecolighting products are cost effective, have saved us around 66% in energy savings and helping to reduce our carbon foot print in line with our Road to Zero campaign. We are very happy with the results and would recommend Ecolighting to anyone looking to upgrade their lighting."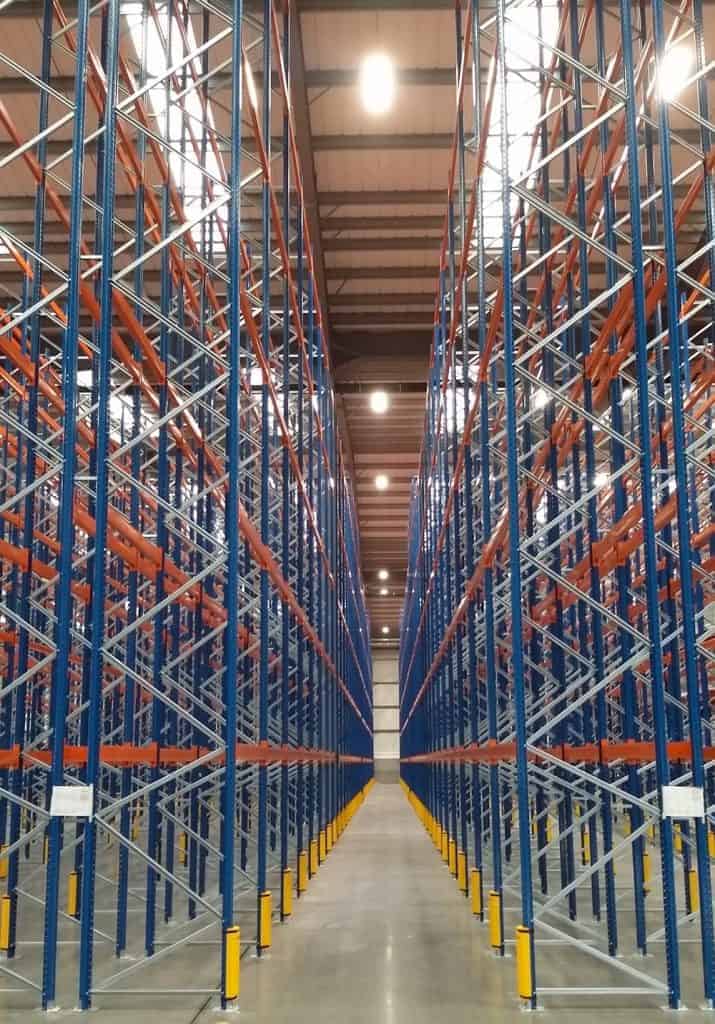 Ecolighting's Pegasus uses an Osram driver and top quality Osram LEDs to give 166 lumens per watt and up to 80% energy saving in installations. At Bibby, this represents an annual saving of more than £88,000 in energy, replacement lamps, climate change levy reductions, maintenance and carbon credits.
Ideal for use in streets, security, car parks and building exteriors, the Medusa LED luminaire provides the benefit of huge cost savings and makes a substantial difference to energy bills. Eco-friendly and energy-saving, the Medusa has no radiation or emitting heat, and is free from mercury, lead and other harmful substances. Its innovative thermal management design has an effective low LED junction temperature, ensuring the lifespan of the light source and its power supply.

By replacing the external lighting at Bibby's Wakefield site with Medusa LED luminaires, this has resulted in an annual saving of almost £4,000 in energy, replacement lamps, climate change levy reductions, maintenance and carbon credits.
Unlike many other lighting companies, Ecolighting has its own team of lighting and electrical installation engineers as well as carrying out the lighting scheme design with Relux software in the early stages of client lighting projects. The company also manufactures its luminaires in the UK and uses UK-sourced Osram control gear and LED chips. All of this means that the company has much better control than many and can present better value for money to clients. The company are also assessed to BSEN ISO 9001:2015 and are members of the Lighting Industry Association.
As one of the UK leaders in LED lighting solutions to commerce and industry, Ecolighting has worked with many other big name companies such as Debenhams, Kuehne Nagel, Man Truck & Bus, Carlsberg, Culina and Cadbury.
For further information, please contact one of our sales team on 01455 552511, by emailing enquiries@ecolightinguk.com