Periodic fixed wire inspections and testing of electrical installations (frequently referred to as fixed wire inspection and test) for every UK workplace is a statutory responsibility, and these responsibilities are covered by the UK's 1989 Electricity at Work Regulations.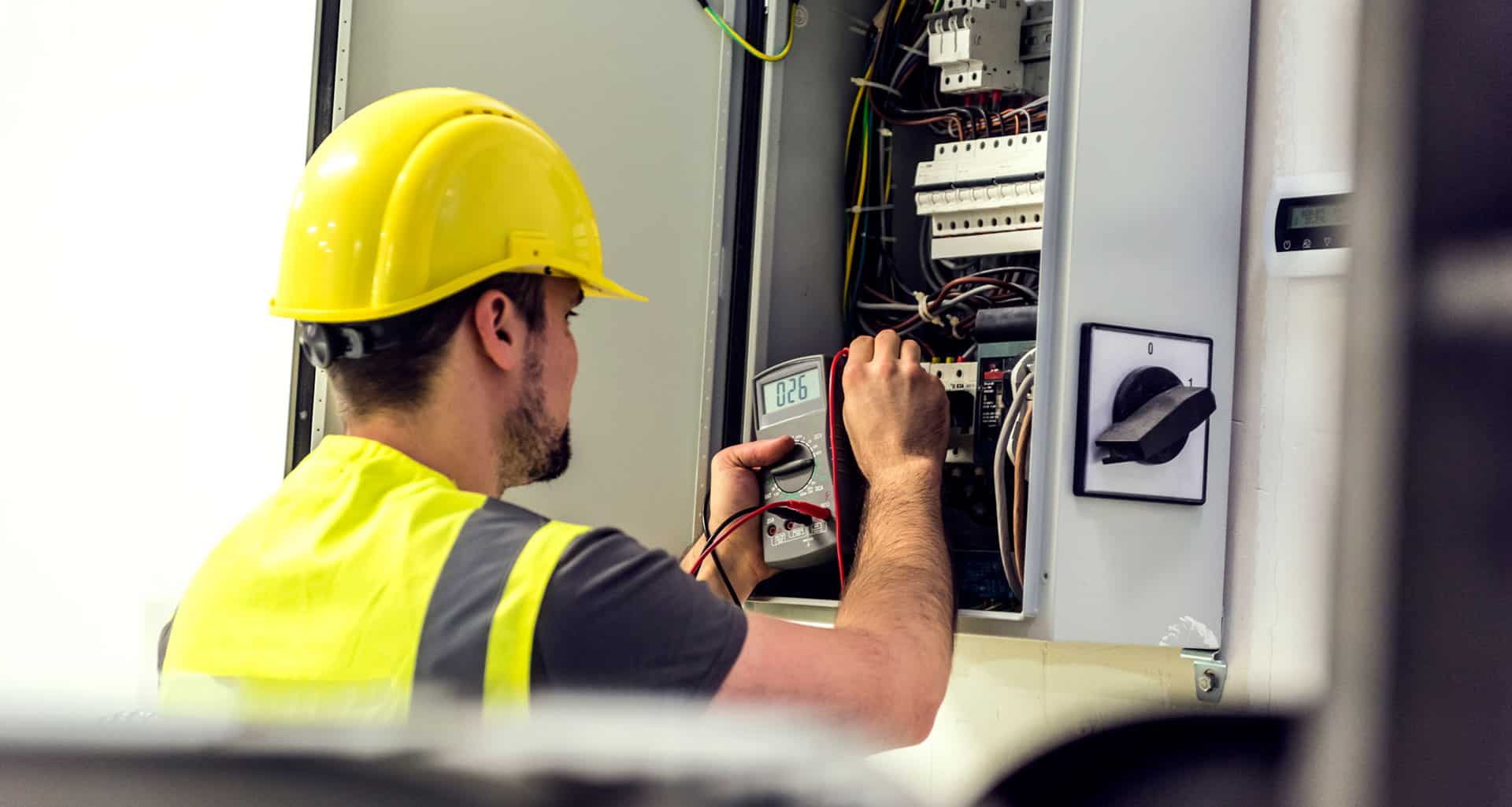 Low voltage electrical wiring, circuits, sockets, distribution boards and mains panels can be damaged or can deteriorate over time, so testing and inspection involves robust visual as well as electronic procedures to ensure your workplace is compliant with statutory responsibilities.
All electrical installations must be maintained in a safe condition and therefore need to be periodically tested and inspected by a skilled person so as to ensure compliance with the Electricity at Work Regulations (1989). Indeed it is recommended that every electrical installation is subject to periodic inspection and testing in BS 7671 2008 as amended (Regulation 135.1).
The Electrical Installation Condition Report (EICR) certifies the condition in-service of electrical installations against the requirements of the current edition of BS 7671 when inspected, regardless of the age of installation, reporting and detecting any factors which impair or are likely to impair the safety of the electrical installation. The Electrical Installation Condition Report is a report based on fact of the condition of the installation and is not intended to be a proposal for remedial work. Every recorded observation describes a specific omission, defect, or item where improvement is recommended.
How frequently should we carry out Fixed Wire Testing?
The recommended frequency of Fixed Wire Testing can vary between 1 and 5 years depending on the type of business, so how often does your workplace need testing?
The testing frequency is specified in the up to date version of the IET Wiring Regulations (currently BS7671:2018), determined by: the external influences and environment which the electrical; installation is exposed to; how often it is used; the type of installation.
In many commercial business situations, an EICR (previously called a periodic testing report) will be needed at the lowest frequency interval which is every 5 Years. Higher risk environments however, must have 3 yearly or maybe testing more frequently.
Please note that all periods stated are the maximum intervals. If the installation is deteriorating it could mean that intervals need to be reduced between testing.
5 Year Fixed Wire Testing
Nearly all standard workplace environments should have an Electrical Installation Condition Report produced every 5 years. Despite this it is recommended that there are regular routine inspections conducted every year.
Workplaces which need 5 Yearly Fixed Wire Testing include:-
Hotels and restaurants (excluding spa hotels)
Commercial areas including retail outlets and offices
Schools, colleges and universities
Community centres, churches and public houses
Houses of multiple occupancy (HMOs) and halls of residence
Hospitals (not including medical locations) and care homes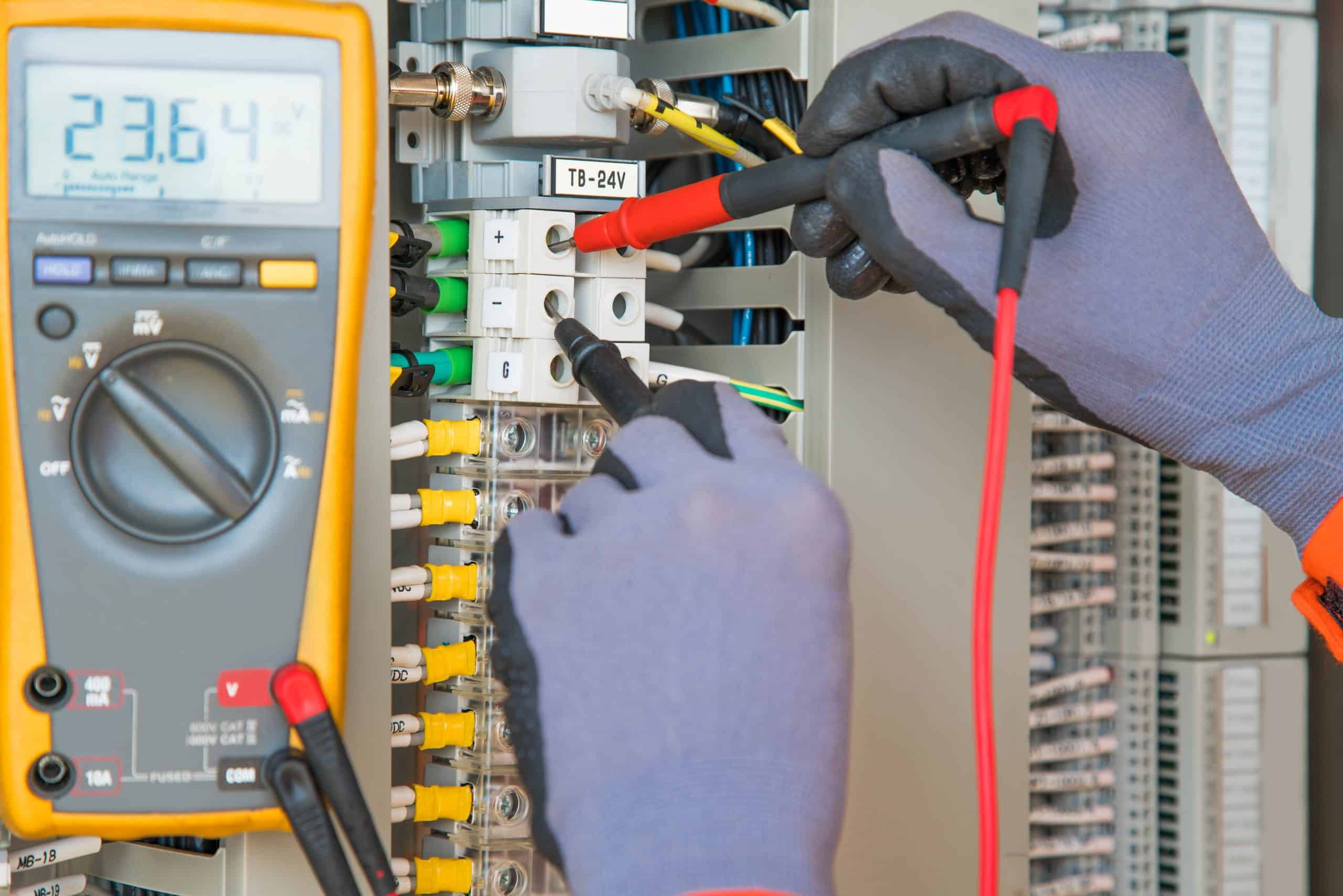 3 Year and 1 Year Fixed Wire Testing
Where Environments are exposed to dust, moisture, or extreme temperatures and they are open to the general public pose a higher risk and thus need more frequent testing. This type of workplace must be tested every 1 -3 years, with routine inspections more frequently required.
Workplaces or environments which need 3 or 1 year Fixed Wire Testing include:
Industrial Units – 3 years
Hotels, leisure centres and spas – 3 years
Caravans – 3 years
Theatres and places of public entertainment – 3 years
Horticultural and agricultural establishments – 3 years
Cinemas – 1 year (front of house), 3 years (back of house)
Swimming pools and saunas – 1 year
Caravan Parks and Marinas – 1 year
Fish Farms, Laundrettes, Petrol Stations – 1 year
Medical locations in hospitals or clinics – 1 year