Despite great strides taken in recent years to run businesses in a more environmentally-friendly way, companies are still failing to cut their energy consumption and it's costing their shareholders and the planet dearly.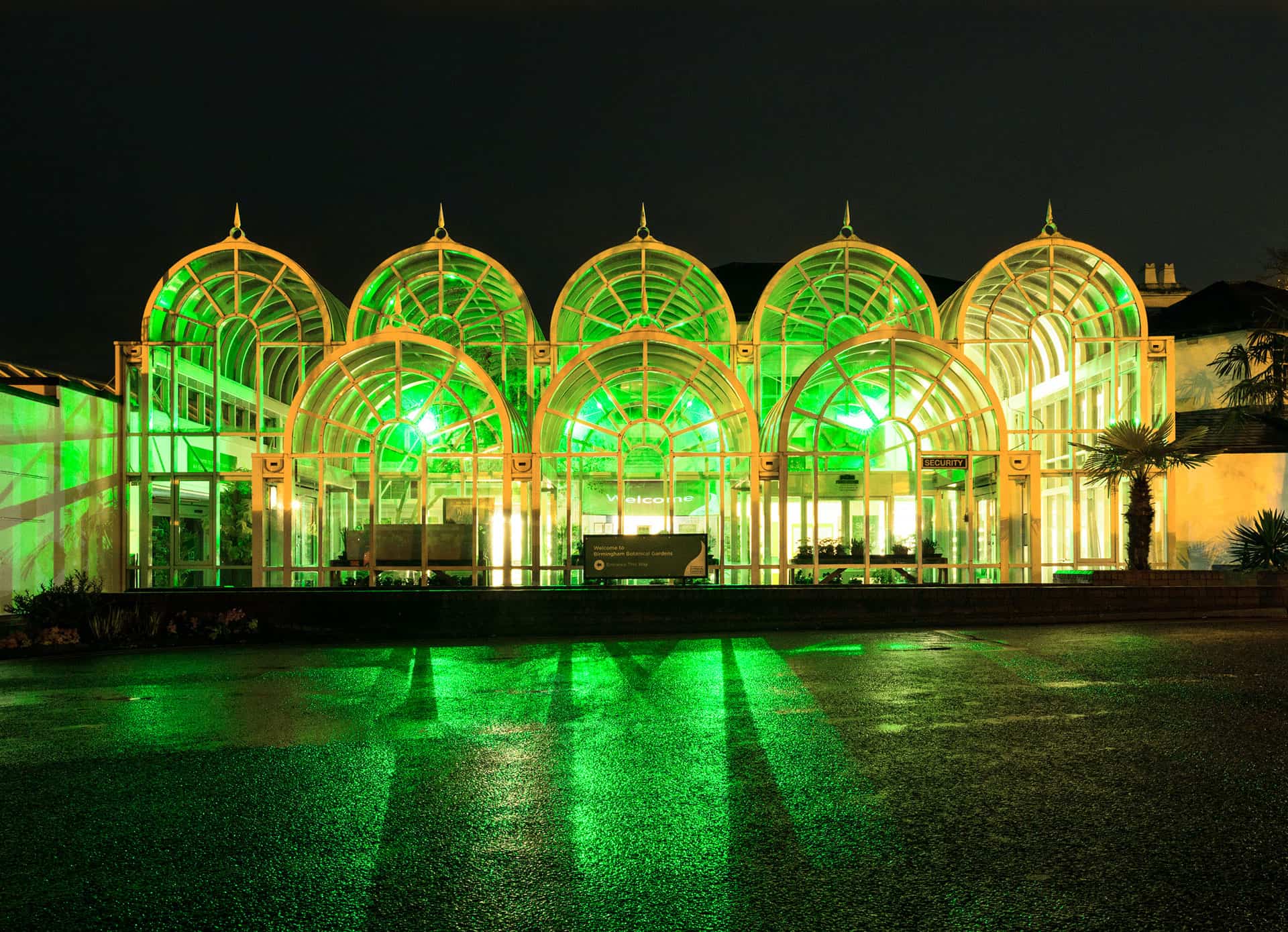 Organisations across all industry sectors believe they are playing their part by adding solar panels to their buildings, putting up wind turbines in car parks and planting flowers on roundabouts, but a plan to reduce energy consumption has to be the starting point for any realistic energy efficient lighting policy.
Nothing burns more energy within a building than lighting. In fact, it is estimated that in a warehouse or distribution centre lighting accounts for around 70 per cent of the annual energy spend.
But by replacing old and inefficient sodium light fittings with ultra-efficient, modern LED luminaires, these costs and the CO2 emissions that go with them can be cut dramatically.
EcolightingUK has improved the lighting at hundreds of sites in its 48-year history, and regularly sees yearly lighting bills drop by around £35,000 (70 per cent) in 12 months. This also results in annual CO2 emissions being slashed from around 29,000 kg to 8,700 kg.
Introducing energy efficient lighting solutions will reduce any company's CO2 emissions and save an organisation a significant amount of money on energy, so companies wanting to get serious about their environmental credibility and operating costs simply have to review their lighting policy.
Testimonials
Rico Group
"I would happily recommend Ecolighting to anyone looking to update their lighting. They reduced the amount of luminaires needed by 50% over other quotes specified and were 20% cheaper than their competitors."
Keith Whitehead, Head of Strategic Development at Rico Group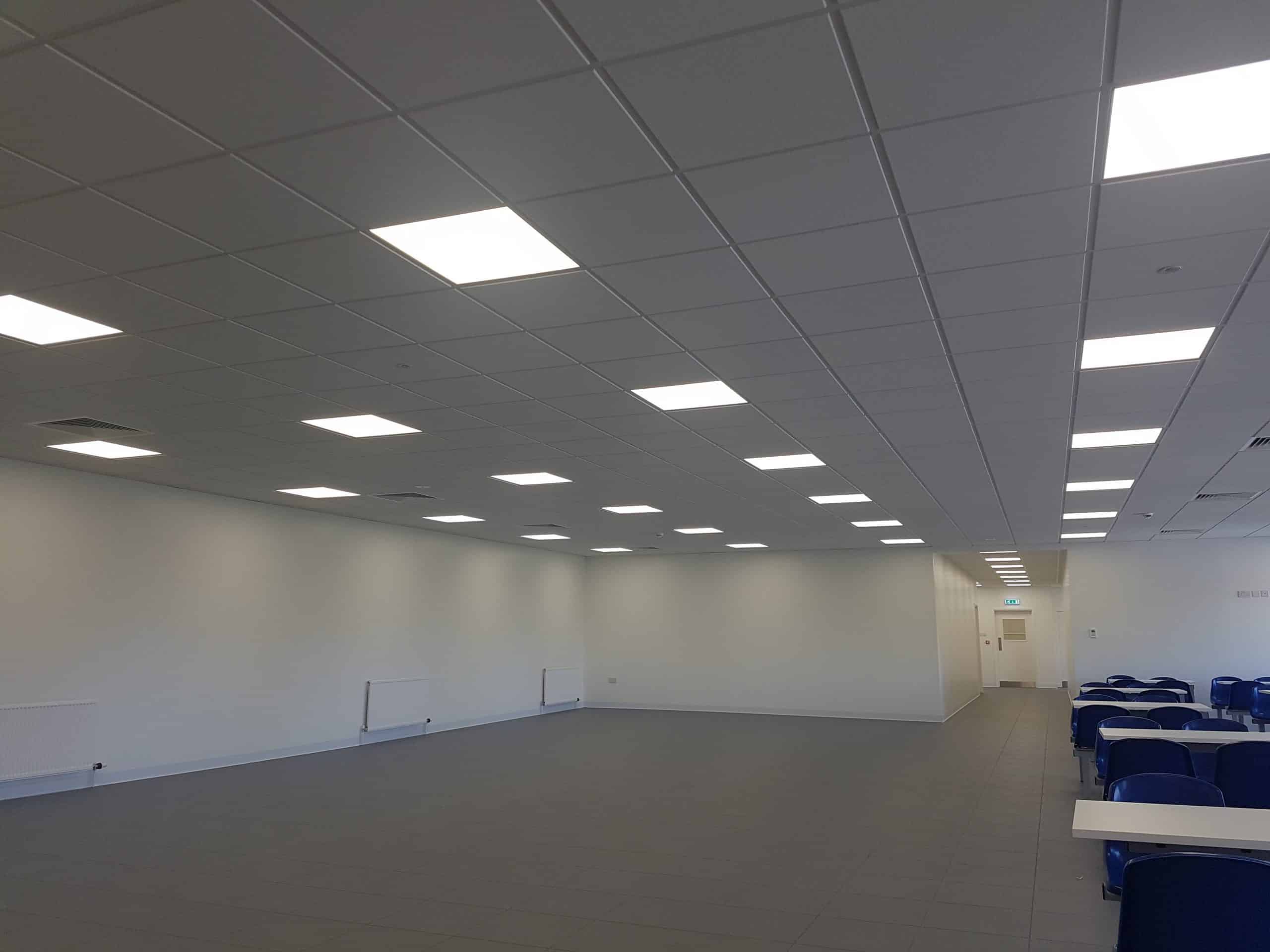 Installing a low-energy LED bulb may seem like a trivial contribution to cutting the carbon emissions that are overheating the planet, but if millions choose LED lighting this will lead to a small but significant dent in the UK's energy demand.
Ineffective lighting in the workplace is also associated with a range of health issues from eye strain and posture to lethargy and attention problems, however, in environments such as factories, warehouses and distribution centres, a dark or dimly lit facility can lead to injuries and even fatalities.
In busy warehouses, poor illumination can have serious consequences and should be treated as a significant health and safety issue, with many customers only contacting companies on the back of a serious health and safety breach.
Lighting accounts for nearly 6 per cent of global CO2 emissions, so a global switch to energy efficient light emitting diode (LED) technology could save over 1,400 million tons of CO2 and avoid the construction of 1,250 power stations.
While there are currently no statutory workplace lighting levels in the UK, The Workplace (Health, Safety and Welfare) Regulations require that lighting at work is 'suitable and sufficient' and that, 'where reasonably practicable', workplaces are lit by natural light. Employers have responsibilities for the health and safety of their workers and something as simple as switching to energy saving lighting solutions can prevent accidents and underperforming staff.