In the field of data installations we are committed to finding the best high quality solution for the data and network needs of all our clients, irrespective of their size, area of expertise, or location.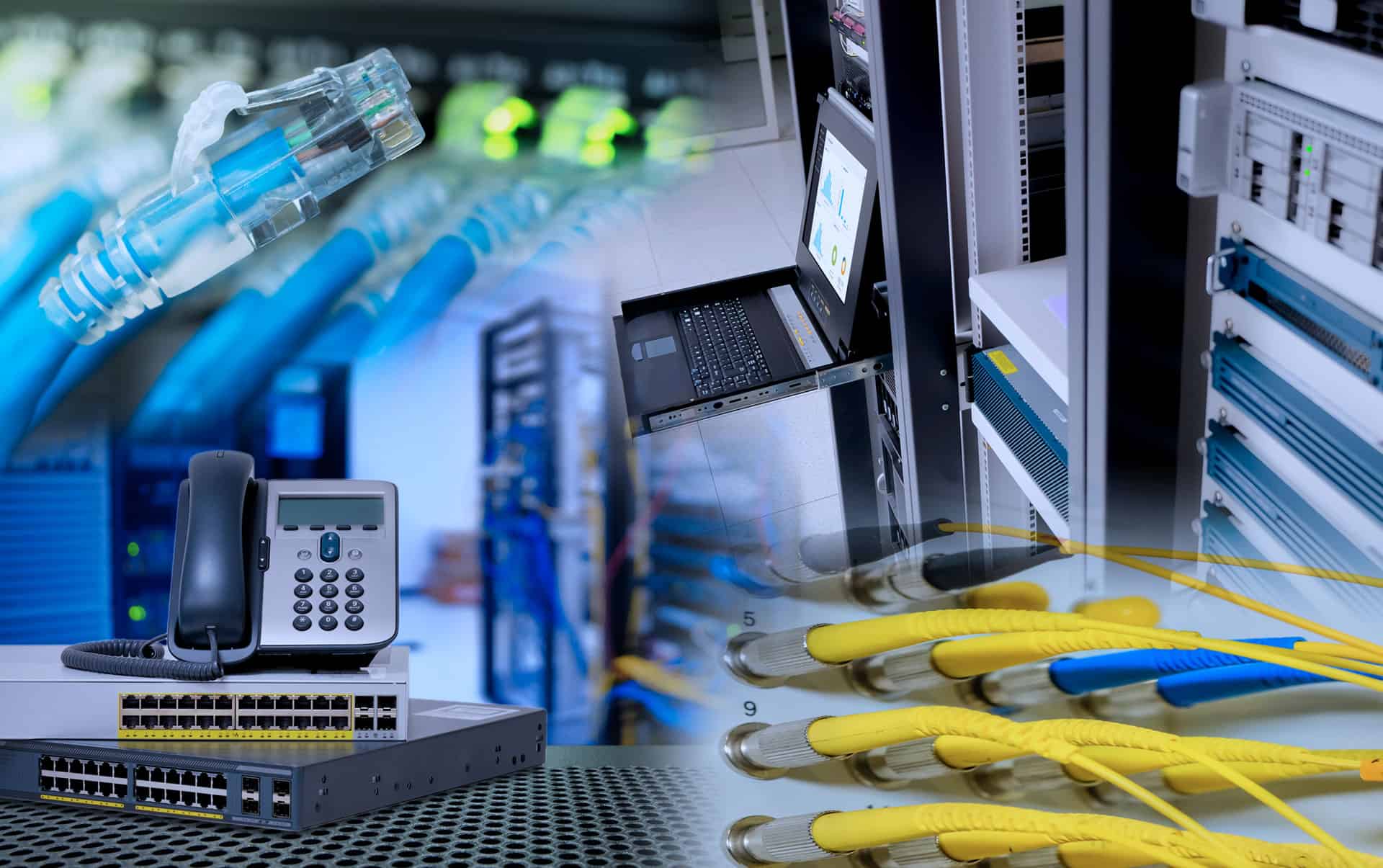 The ability to network computers and other electronic devices has improved dramatically with the constant evolution of technology. This networking allows much higher levels of interaction within companies, giving staff quicker access to information, files and applications. It permits fast idea generation and information sharing, creating streamlined and more efficient processes.
A structured cabling system gives a universal platform for an IT design that will support data, video, multiple voice and multimedia systems. Almost any building can be catered for from offices, commercial premises and industrial units, to educational establishments such as schools, universities, colleges, leisure facilities and training suites. The design, installation and administration of a cabling system is a highly specialist area where we have considerable expertise and experience.
From Cat5e, Cat6, fibre and voice cabling to active equipment such as routers, switches and hubs, we can meet all IT requirements from individual additional data outlets to an entire package including all hardware. We provide best practice advice on the right IT solutions for all clients, supplying information on the costs, limitations and other factors in an area that is often complex to understand. We promise to offer a solution that will match your budget and requirements.
Our services include: CAT5e, CAT6 and CAT6a Structured cable installers; wide area network (WAN), local area network (LAN) & secure area network (SAN) data cabling; fibre optic cable installations; structured cabling network testing plus fault finding; tested network data cabling.
We complete all of our CAT5, CAT5e, CAT6, CAT6a and CAT7 structured cabling and fibre optic installations with a full test report, certification plus guarantee and product warranty.
Our installation experience extends to both small and large sites, including anything from multi-level roll out projects to single offices. We are skilled in handling new construction or expansion projects.
With many years' industry experience our team can avoid any downtime to existing network infrastructure when installing your system, meaning that your business can continue operating efficiently during additions to your infrastructure.
Recent

projects
Amongst a host of projects that we have completed, a recent installation for Reflex Allen stands out as a great example of how we work with our clients. This automotive Tier 1 supplier in Bodelwyddan, North Wales required a data installation for its large warehouse. The challenge was that the client understandably wanted the finished job to look aesthetically pleasing. This we achieved by utilising 6 metre vertical lengths of Unistrut from floor to ceiling within which we ran all the data cables. Some 80 CAT5e data points were positioned for computers and scanning equipment, and no cable run was more than 96 metres so precluding the need for repeaters.
We have also just finished a similar job for Ingram Micro, Daventry, the world's largest distributor of computer and technology products, where we have made a data installation for Wi-Fi and scanners in the multiscreen mezzanine of their warehousing facility.
For more information, no-obligation quotations and advice on our data installations, electrical services and maintenance solutions, call us on

01455-552511
We pride ourselves on the professional, reliable and quality service that we provide, and our attention to detail means that customers receive cost-effective and fast solutions for all of their business needs.