Quick Read
Ecolighting UK has recently installed new LED lighting at the voestalpine Rotec Ltd warehouse facility in Hinckley to upgrade the company's previous systems to one of Ecolighting's most popular fittings.
The workshop and production areas have been fitted with Ecolighting's Pegasus LED lighting, and have replaced the incorrect underperforming LED luminaires that were in place. Following a successful previous project in voestalpine's rear warehouse facility, Ecolighting installed 113 high bay fittings with its industry-leading LED technology.
Voestalpine Rotec Ltd, based in Hinckley, Leicester, offers complete tubular solutions to the automotive industry, with products ranging from simple bush tubes to complex assembled parts. Its extensive knowledge of tube processing and manipulation allows the team to support customers from the design and development stage of a project through to high volume production, utilising the latest technology and manufacturing methods.
Ecolighting's Pegasus uses an Osram driver and top quality Osram LEDs giving 166 lumens per watt and up to 80% energy saving in installations. At voestalpine, this will also result in an annual saving of more than £4,000 in replacement lamps, climate change levy reductions, maintenance and carbon credits.
Simon Corbett, Financial Director at voestalpine commented, "As part of some general improvements to the warehouse we decided to switch to LED lighting to reduce our running costs. We chose to work with Ecolighting as they are local to us and have already done a great job in our rear warehouse. We found they were the best solution for our requirements and with their new LED luminaires we are now getting improved light levels at a lower energy usage. We are very pleased with the results."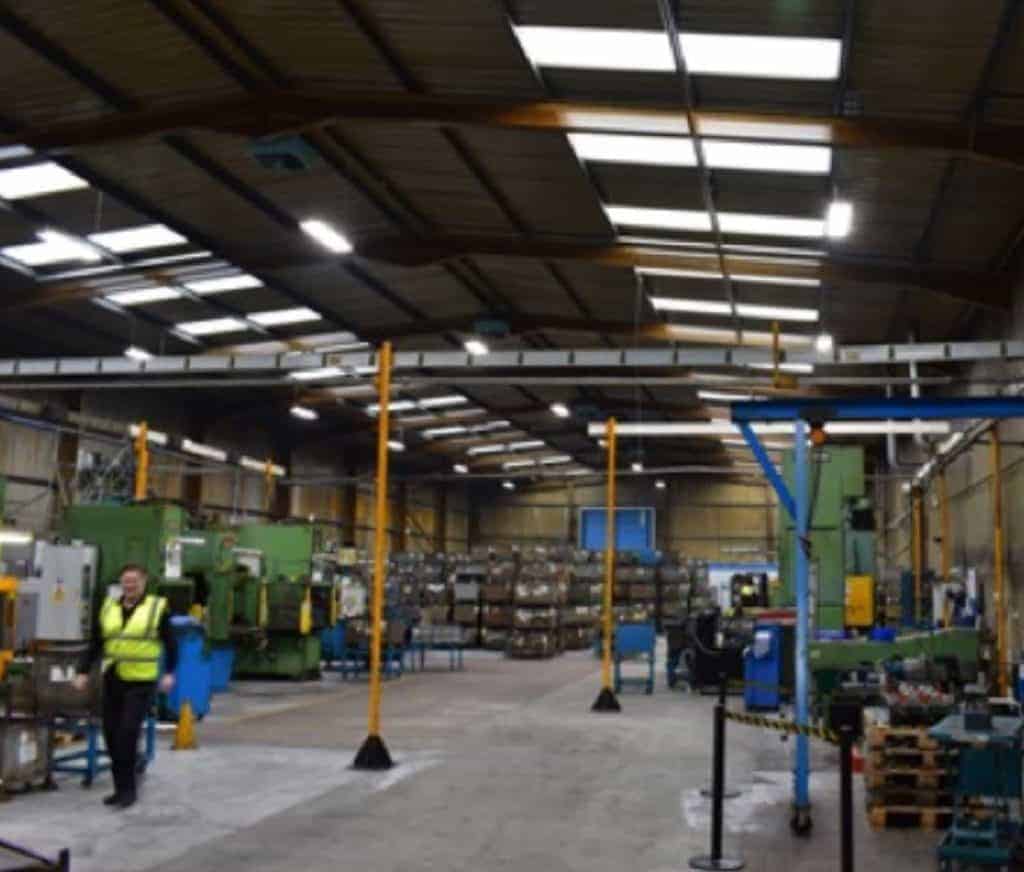 Vastly superior to a wholesaler offering, the compact Pegasus luminaire which is 1220mm long x 182mm wide and 92mm deep comes in no less than 22 different LED power outputs from 70W to 280W. Three LED versions of Pegasus, 170W, 190W and 240W DALI dimmable and PIR luminaires were chosen for voestalpine's warehouse facility.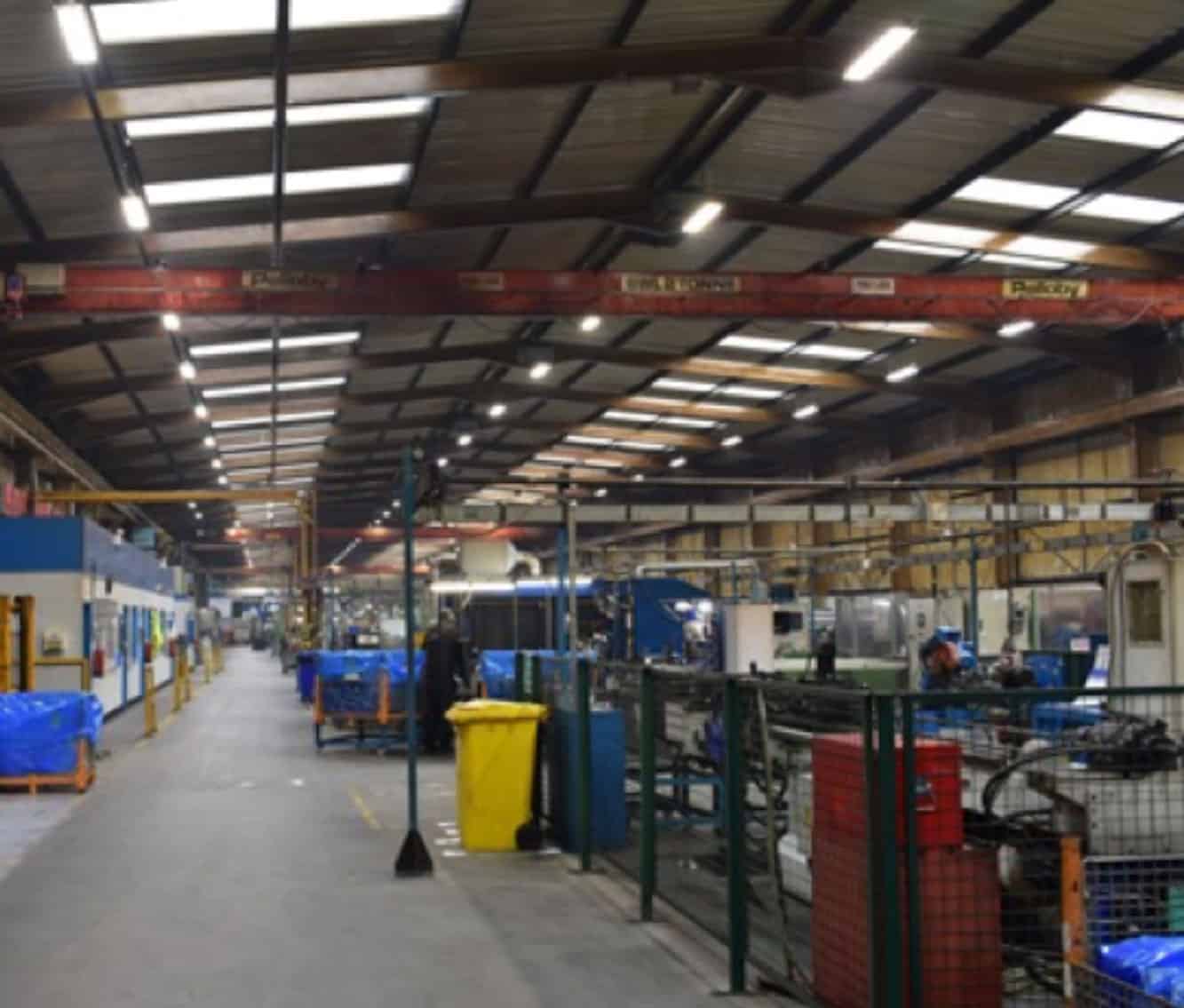 All have a colour temperature of 4000K, a colour rendering of RA80 and have an efficiency of 166 lumens per watt. The large number of LED power outputs means that the Pegasus luminaires can be tuned to any high bay application and further versatility is offered in the options of 15, 30, 40 and 120 degree beam angles. Pegasus can also be specified with a programmable photocell and PIR to control lighting according to people in the building, or DALI dimmable which allows programmable integrated daylight harvesting with occupancy sensors for the greatest energy savings.
By using top quality Osram LEDs in Pegasus, Ecolighting ensures high thermal conductivity, minimal light decay, pure light, very stable performance and a 50,000 hour lifespan. As a result, Ecolighting is able to offer an eight-year guarantee for the luminaire and a five-year warranty for the sensor.
Unlike many other lighting companies, Ecolighting has its own team of lighting and electrical installation engineers as well as carrying out the lighting scheme design with Relux software in the early stages of client lighting projects. The company also manufactures its luminaires in the UK and uses UK-sourced Osram control gear and LED chips. All of this means that the company has much better control than many and can present better value for money to clients. The company are assessed to BSEN ISO 9001:2015 and are members of the Lighting Industry Association.
As one of the UK leaders in LED lighting solutions to commerce and industry, Ecolighting has worked with many other big name companies such as Debenhams, Kuehne Nagel, Man Truck & Bus, Carlsberg, Culina and Cadburys.
Further information on energy saving LED lighting schemes is available from Ecolighting on 01455 552511, by emailing enquiries@ecolightinguk.com or by visiting the company's website at www.ecolightinguk.com