Quick Read
EcolightingUK helped optimize lighting solutions in Debenhams distribution centre. Debenhams is a leading international, multi-channel brand with a proud British heritage which trades out of over 240 stores across 27 countries.
With Internet site traffic of nearly three million customers a month and growing, it was decided to increase the overall capacity of Debenhams fulfilment services at one of their distribution centres located in Peterborough.
Link 51, a leading suppliers of storage equipment, along with Ecolighting were chosen to provide the electrical, lighting and narrow aisle racking solution.
Link 51 and Ecolighting have collaborated on many projects over the years and this proved to be another successful project.
The Pegasus LED high bay was used throughout the project, all with integrated occupancy and daylight harvesting sensor to maximise efficiency.
This installation took around 8 weeks to complete, and has transformed the working environment within this distribution center.
What makes the Pegasus so favourable is not just the efficacy of the light source, but also the shape and optical design, meaning that one variation of the Pegasus can be used to maximum effect in open areas, and another version in the aisles.
The same can be said for the Altos Emergency LED high bay.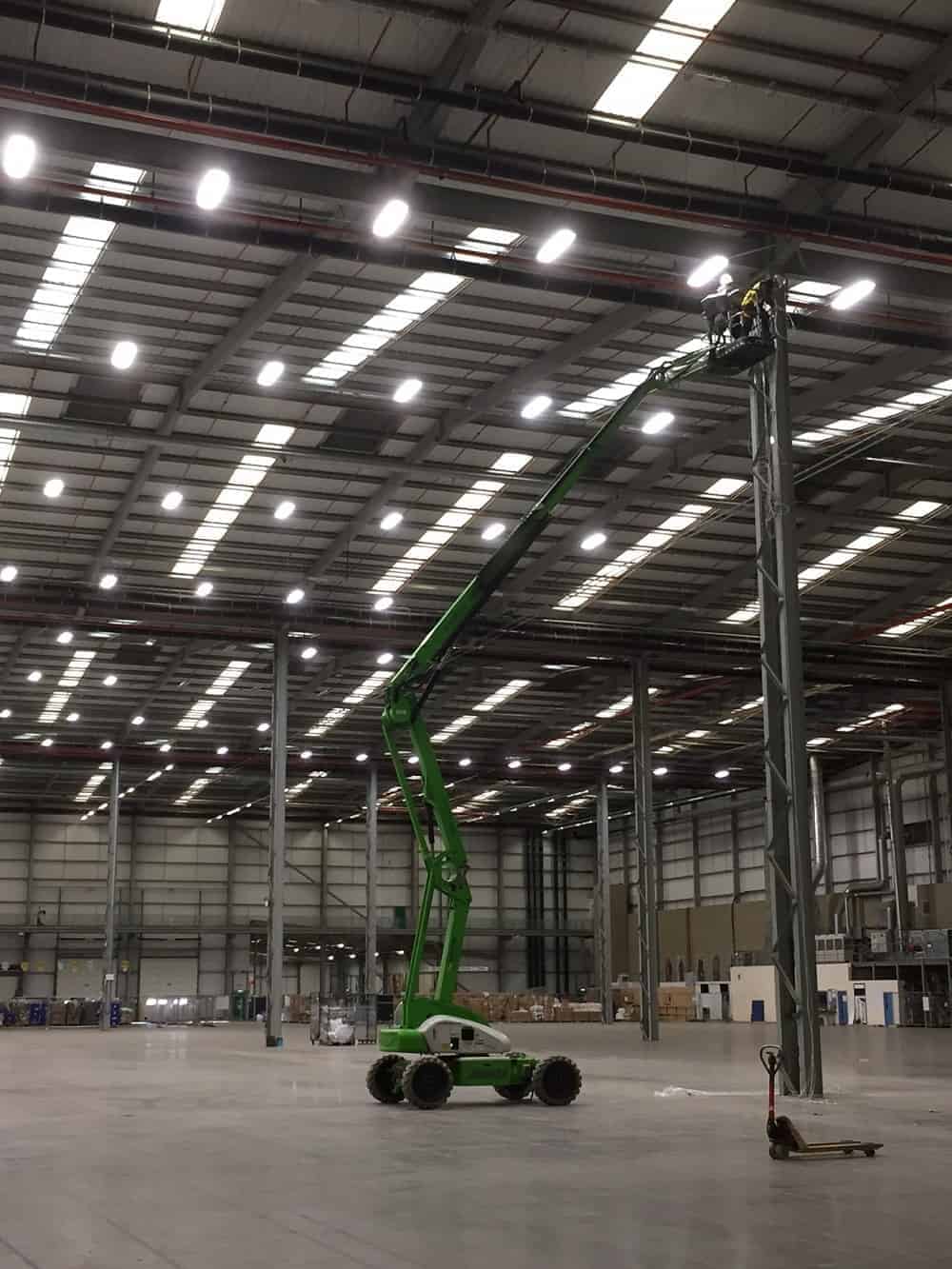 The Ecolighting designs are always made to maximise return on investment for clients without compromising on safety or the environmental quality of the ligthing.