Quick Read
EcolightingUK helped Carlsberg save over 80% of annual lighting cost and consumption by replacing lighting fittings. Ecolighting was selected by external consultants to improve on Carlsberg's current light levels at their Stonecross Distribution Depot whilst still generating energy savings.
The operation worked mainly 24 hours a day over 5 days and consisted mainly of old 250w & 400w metal halide fittings, following the review and after consultation with external consultants and the onsite management team on lux levels, these were replaced with our Ecolite Industrial Hi-Saver 2x49w, 3x49w and 3x80w for the open areas and our Rackmaster 4x80w for the racking areas..
Both staff and management are delighted with the results as lux levels were increased in all areas, which improved the working environment.
Light levels and uniformity was improved and provided a return on investment in less than 1.8years.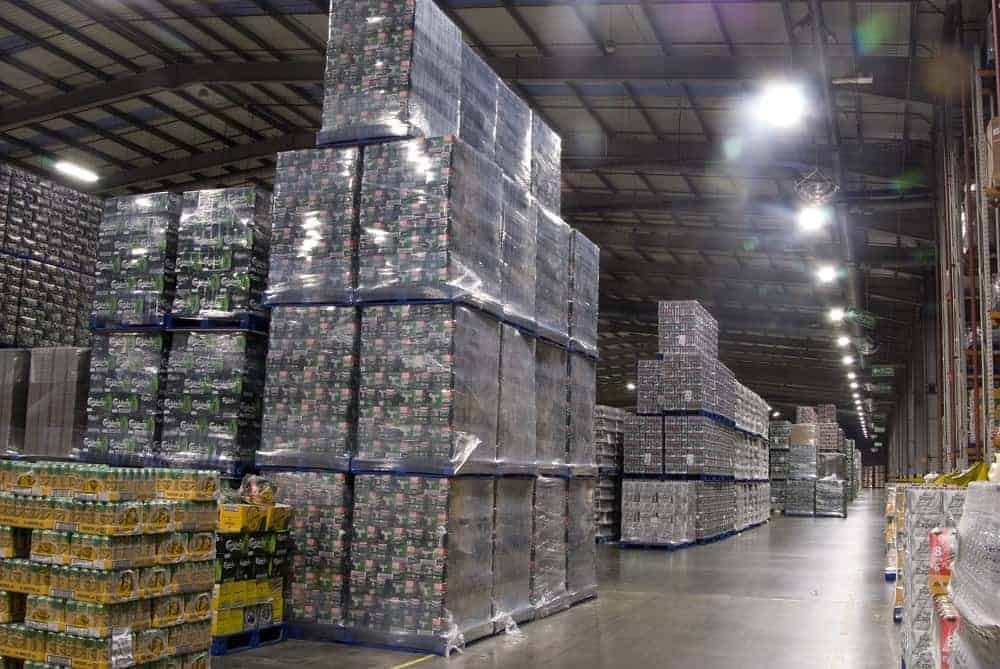 Ongoing maintenance of the new system will greatly reduce the impact on the operation as lamp life is expected to last over 10 years.
| | | | |
| --- | --- | --- | --- |
| | Existing | Replacement | Saving |
| Number of Lights | 139 | 146 | |
| Annual KWh Consumption | 358296 | 61910 | 296386 83% |
| Annual Lighting Cost | £28664 | £4863 | £23801 83% |
| Annual CO2 Consumption | 194913 | 33679 | 161234 83% |