Quick Read
British Gypsum, part of the Saint-Gobain group, Barrow-upon-Soar plaster production plant, which came into operation in 1992, is the largest and most technologically advanced of its kind in the world.
Energy-efficient lighting specialist Ecolighting UK Ltd were awarded  a contract to supply and install their energy saving Medusa light fittings into the weighbridge area/entrance of the site.
British Gypsum wanted to upgrade the current 250w SON flood lighting for both cost and lux level benefits.
Ecolighting's LED solution provided far higher lux levels whilst reducing power consumption by over 60%.
Additional benefits were a brighter,safer and more user friendly environment.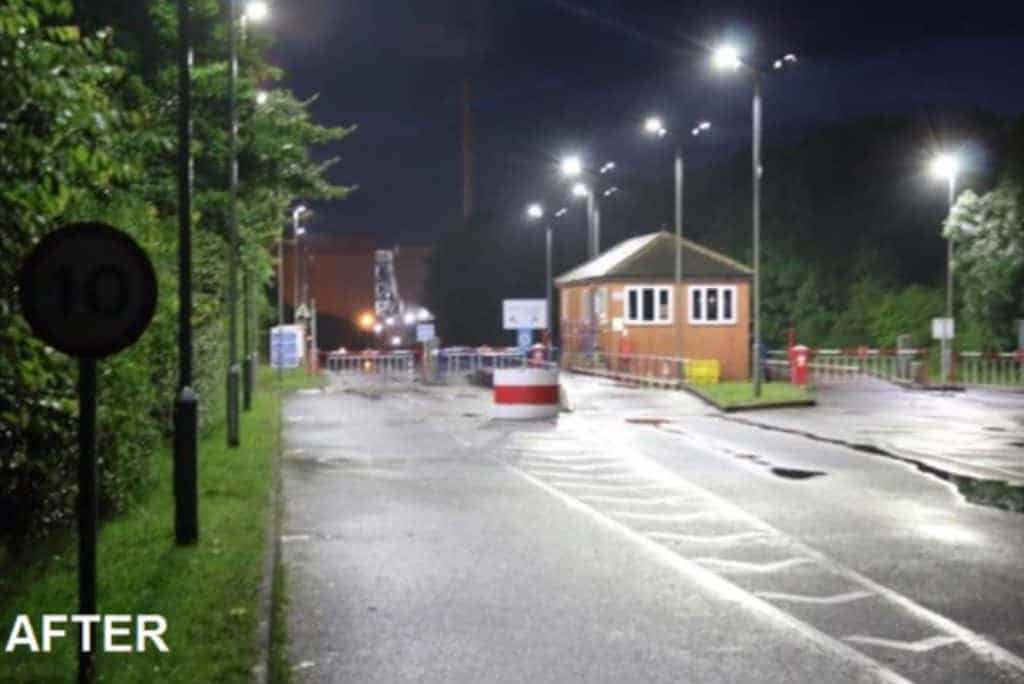 Ecolighting installed 18 Medusa luminaires. As you can see (pictures kindly supplied by British Gypsum) the results speak for themselves.